I wanted to make a fun centerpiece for my November table. My rules were easy: use only what I already had.
I started with a pumpkin. I needed to paint the stem. I only had white paint, but no worries! I used my stamp pad refillers to color my white paint to a hue that matched my already on hand scrapbook paper.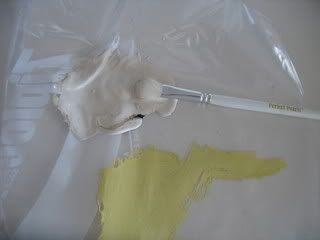 Then I cut up my scrapbook paper into various sizes of both squares and rectangles. I grabbed my always on hand Modge Podge and began. I like to cover the back of the paper then adhere the paper to the pumpkin, cover that with more Podge and use my fingers to mold the paper to the pumpkin.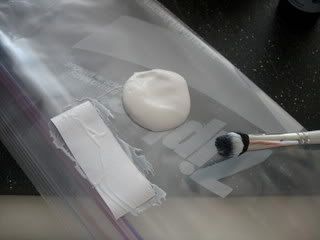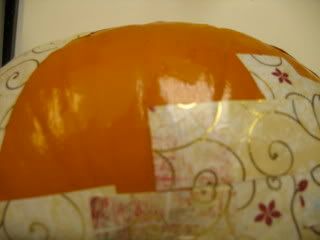 Grabbing my fake snow/glitter stuff from my scrapbooking stash I added it to the top of the pumpkin and the stem to give the impression of frost. It is hard to see, but look closely.
I added the fob from a very inexpensive keychain that I had on hand. The bow is the ribbon I use for Christmas gifts.
If I had extra money to spend I'd try and find a beautiful and kind of retro cake stand to use to display my finished work. Alas, I'm stuck using what I have on hand….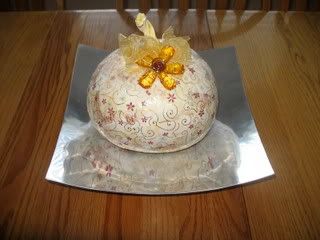 It looks much better in real life than in this pciture. It sparkles and has a bit of a magical air to it. I still need to figure out how to elevate the whole shabang, but I'm sure I'll have a spurt of creativity here soon……
Hopefully.
I also made this teensy one to use as a quick and easy gift: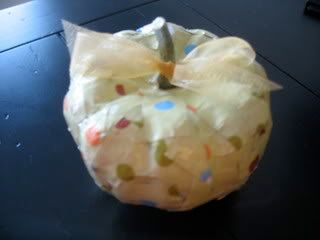 This with a handmade card was a super sweet and fun gift to give.