Yesterday Reed and I tried to get some things done for just in case Parker is admitted for surgery next week. I am pretty sure it will be a high priority to get this procedure done since Parker can only withstand feeds at a VERY slow setting and those feeds are mixed half with Pedialyte.
Can you say losing weight even as we look at him?
Reed took the time to put our garden to bed. I didn't post pictures this year as being in the hospital all summer with Parker pretty much did a number on the hopes of having much of a harvest at all. We did get some potatoes, onions, and cucumbers. But the tomatoes, peppers, squash and everything else died from severe lack of attention.
That attention, of course, was lavished on getting Parker healthy.
Reed takes all of the garden cuttings, dead plants from the summer and breaks them down. Then he runs them over with his lawn mower creating a very rich mulch for our garden:
These leaves will also wind up mulched and in our garden:
After everything is mulched it is then thrown into the garden and then everything gets turned into the soil. This makes for prime gardening land new season.
I plan on getting a long row of garlic in the ground as soon as I have time. Then it can be one of the first things to make an appearance in the spring.
I spent the day doing load after load after load of gardening and making a quick trip to the grocery store.
Reed and I have always been HUGE advocates of food storage. We have always bought in bulk when items were on sale and we had coupons to sweeten the deal. This has helped us so much since Parker has joined our family. I've been able to 'shop' my basement storage room and not have to run to the grocery store to spend money that needed to be used elsewhere.
But even the best stocked pantry runs bare if not restocked regularly. And ours has gotten empty. So I have been trying to scope out some deals. Yesterday I stocked up on: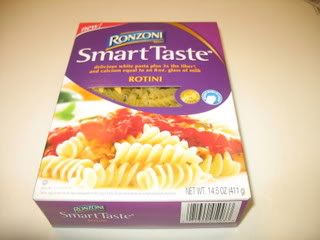 This pasta was on sale for 4 boxes at $5.00….or $1.25 dollars a box. I had a stash of $1.00 off coupons, making this purchase just .25 cents a box. I bought several.
It won't totally solve the problem of the empty pantry, but it is a start.
And just because he is such a sweetheart, I leave you this:
Keep the prayers coming for him, k?