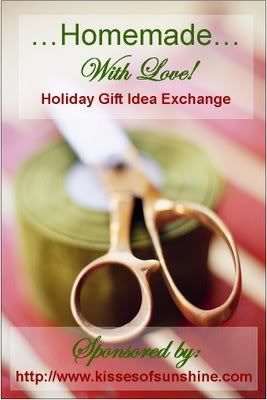 For MORE great ideas visit: www.kissesofsunshine.com
One of my favorite parts of Christmas are neighbor, friend, teacher, etc. gifts. I have an incredible secret dried herb recipe that I have given many a year. You just add it to some sour cream or cream cheese and then with a loaf of fresh from the oven bread, presto! a much appreciated Christmas gift.
Alas, this year there just isn't going to be the energy to bake a zillion loaves of fresh bread.
I wanted something handmade that I could do in stages, the ingredients for which would be cheap and hopefully mostly already on hand.
My choice?
Marble Magnets. You've seen them in the stores lately with the trendy magnetic bulletin boards. Around here I've seen them priced anywhere from $2.50 to $6.00.
Whoa!
They are embarrassingly easy to make.
The cast of characters:
I found the Decor Glass in the wedding section of my craft store. About $3.00 for close to 20 of them. Make sure you get the CLEAR ones. Not the ones that look like there are little sparkly specks in them.
Foam brush.
Mod Podge. Never could live without this stuff.
Sparkle Coat by Cream Coat.
E6000: This is a total necessity at my house. I use it to get shoes to make it one more month until we can afford new ones. It glues anything together and dries clear!
Magnets: Be sure to get STRONG magnets. And hold them up to the back of your Decor Glass to make sure they are the right size.
Now I used scrapbook paper for mine. BUT you can use pictures from old magazines. Or a fun and funky material. Or that way cool picture from the label off your juice bottle. The sky is the limit for the 'background' of you Marble Magnets.
First:

Find an image (using your background paper, scrapbook paper, material, etc.) that fits the size of your marble glass. Trace around it and cut it out.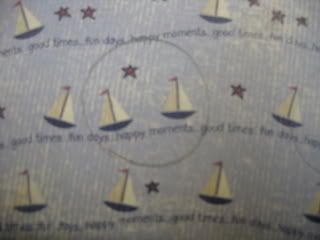 Next I cover the FRONT of the design paper and the BACK of the glass with Mod Podge. Place paper on glass. Be sure to remove all bubbles. And make sure the Mod Podge totally covers both the glass and picture. Use your fingers to smooth it all out.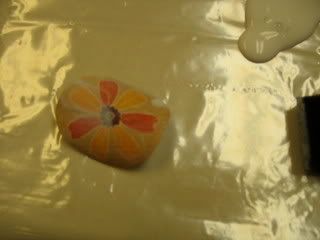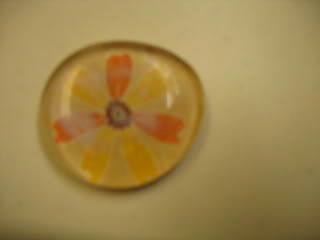 Allow this to dry really well. It will dry clear! I promise!
After this has dried you could cut out a circle of cardstock and glue that on the back of your marble glass.
I choose to paint over the back with this stuff from Dream Coat that leaves a high gloss and sparkly shimmer. With my 40% off coupon a bottle of this was way under $2.00.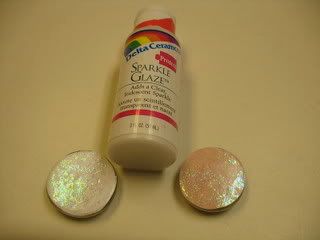 Oh. Before I forget. You can use a scrapbooking paper punch to punch out your patterns. My glass is about 1.5 inches and I don't have a punch that big. Plus the marble glass itself isn't perfectly round. So I choose to cut it out by hand. Plus I go with larger magnets and that hides lots of imperfections too.
Although I will say that for this tutorial I focused more on speed than neatness. My for reals magnets will be cut out neater.
Time to add the magnet!
A tube of this runs about $8.00. I picked this up at a yard sale for .50. This stuff rocks and is totally worth the $8.00 if you do have to pay full price!
Thinly cover your magnet……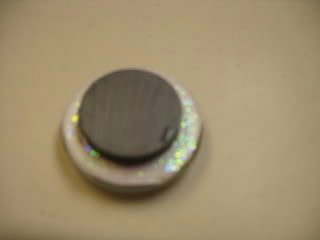 Attach to marble glass.
LET DRY!
Viola'! You are officially too cool for words!
Some examples:
(remembering my skills as a photographer leave lots to be desired)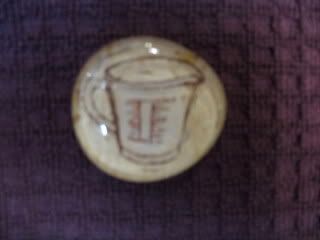 Please note that these look MUCH, MUCH better in real life. Even Reed thinks they are pretty awesome, lol! These pictures just give you an idea.
If you would like some ideas on how to package these for gift giving, let me know in the comments section. Packaging can up the perceived value of a gift to sky high levels! But right now I have a little guy in dire need to sleepy time hugs and kisses!