I've told this story before.  But Parker's blog has had a bit of a reader explosion lately (yea!) and so I'm going to share the condensed version again.
Then we'll get to some facts.
Because, no matter where you are from, today if you have a medically fragile child with special needs, we all live in  Illinois.
The day after Parker was born, it was discovered that he needed a colostomy.  Now.  As we followed Life Flight up to PCMC I remember thinking "Thank Heavens we have great insurance."
Famous last words.
As my 4.5 pound son was being wheeled into surgery to have, as the surgeon described it, a 'pooper' created, a social worker ran down the hall, yelling out Reed's name.
He wanted to know how we planned to pay for this surgery.
On the spot he checked to see if Parker qualified for SSI.  He didn't.  As a matter of fact, he didn't qualify for anything.   We knew we'd have a co-pay for this surgery, but thinking that once this issue was addressed we'd be home free, we didn't worry about it too much.
How wrong we were.
One procedure became many.  A simple surgery to remove Parker's tonsils and adenoids, the same surgery my other kids simply went to the Surgical Center in Provo for, turned out to be 3 weeks of hell..    The first time they pulled the tube out of his airway he wound up coding and having to be reintubated.
We went from the colostomy, to the tethered spinal cord, pulmonary hypertension, 4 right heart caths,  trach, ventilator,  take down surgery, g-tube, nissen to epiglottic fold over.
This list is by no means conclusive.
What is considered to be a routine surgery for one kid can become a life threatening event for a medically fragile child with special needs.
Our hospital bills reflect that, along with co-pays for medication, special formula, TPN, and many other items.
Unfortunately,  someone earning considerably more a year than an Elementary School Principal,  even with insurance,  would not be able to keep their kid alive without the help of a waiver such as Katie Beckett or the Travis C. Waiver.

The Governor of Illinois however disagrees..  He's decided that anyone who makes over $69,150 a year does not need their Katie Beckett waiver. (In Utah this waiver is known as the Travis C. Waiver.)  Without the waiver the state of Illinois has itself admitted that 95% of the children on the Katie Beckett waiver would be forced to spend the rest of their lives in a hospital instead of at home.  The cost of this would be 3 times more what it costs to keep a child at home.
Three times more.
This site, created by parents of children on the Katie Beckett Waiver,  includes  facts and myths of life on a technology dependent waiver.  While I invite you to go and read all of them, there are some I'd like to share here.  (I've linked to the original site in blue.)
Myth:  Families earning 300% of the federal poverty line ($69,150 for a family of four) or more are wealthy enough to afford nursing care themselves.
Myth:  Wealthy families are getting completely free health care through this program.
Myth:  Medicaid is only for the poor.
*Fact:  These families have extensive out-of-pocket costs that neither insurance nor Medicaid covers.
FACT:  About 95% of children on a technology dependent waiver require a hospital level of care.
FACT:  (1) The options for families who lose their waiver status are:  Permanently hospitalize their child.  (2) Quit their jobs or reduce work hours to financially qualify for Medicaid. (3) Give up custody of their child to DCFS.
*Fact:  A family would have to earn at least $300,000 a year to pay the medical expenses of the average child on a technology dependent waiver.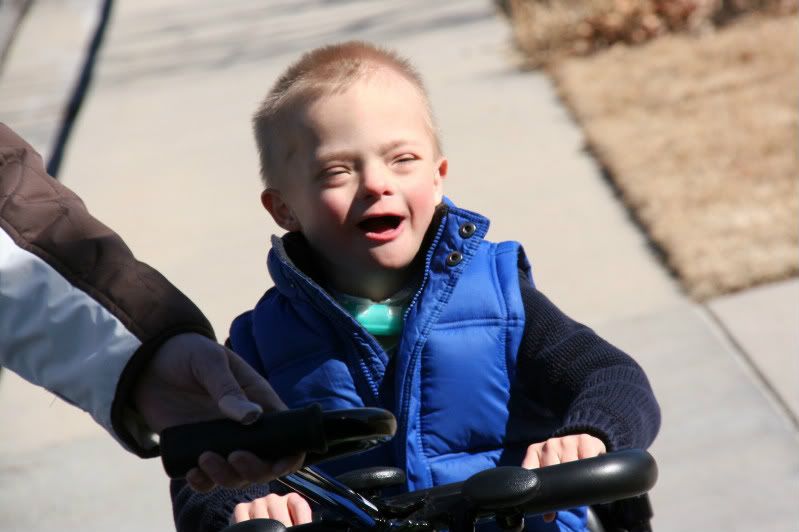 Illinois parents of waiver dependent children  are not just fighting for their  children,  but YOUR kid too.  If Illinois is successful at terminating it's MFTD waiver, they will become a blueprint for how OUR STATES could do the same thing.
Visit Save the MFTD waiver.  Sign the petition.  Spread the word.
Because when it comes to keeping our medically fragile kids with special needs alive, we all live in Illinois.
PS:  Don't forget to read the family stories.