My g-tube enhanced Brave Hero has done so well on the blenderized diet I prepare for him daily. He lost a significant amount of weight from being sick so many times this season, but we are back up 2 pounds…..two more to go before we are back to his baseline!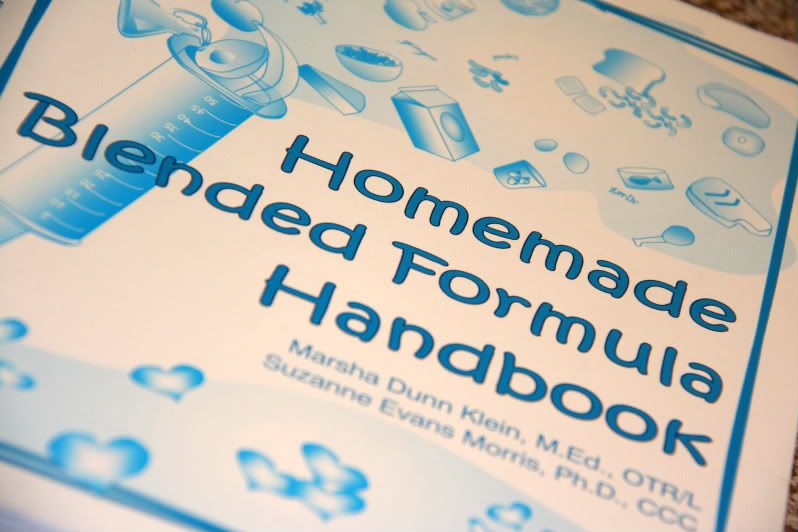 I use this for Parker's recipe book. You can actually find recipes for 1,000 calorie diets, 1,200 calorie diets, etc. It tells you exactly how much of what to add.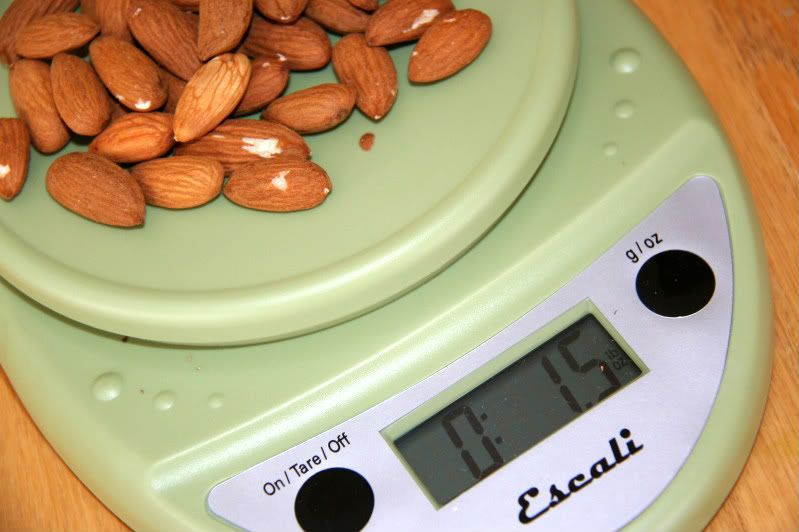 I use a lot of nuts in Parker's diet. I was concerned that I wasn't adding the proper amount of nuts (1.5 ounces). I finally invested in a kitchen scale. Protein is an important part of a kid's diet. I also use this scale when I'm using cooked meats in Parker's diet.
Note to self: Add almonds to grocery list.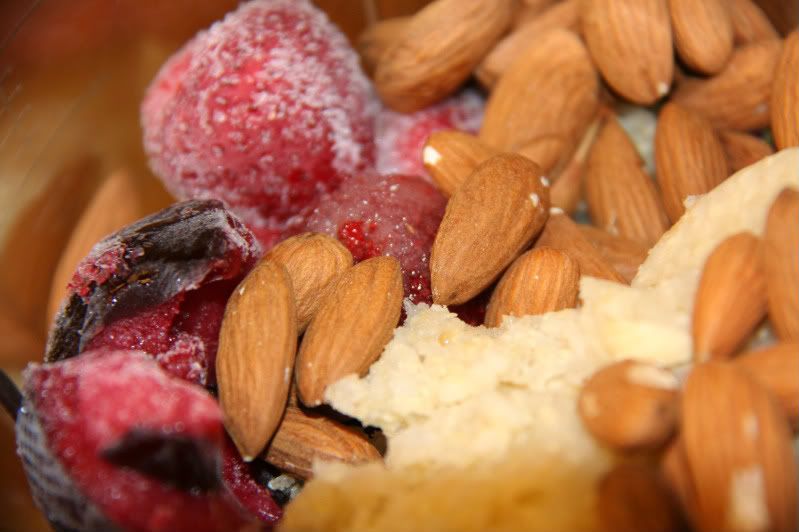 View from the top.
Today's blend included tender kale, cauliflower, strawberries, plums, almonds, millet, extra virgin olive oil and goat milk kefir.
I divide Parker's daily blend into 8 servings. Parker's first bolus is at 11:00 a.m. and his last is at 7:00 p.m.
A blast from the past. Parker and my Dad. Look how much he's grown! This was back before Parker's trach and g-tube.