Mormons reading this will know what I am talking about when I say  this weekend was the LDS General Conference. Twice a year the entire Church gathers via the web, television, radio, and in person to hear timely words of hope and inspiration.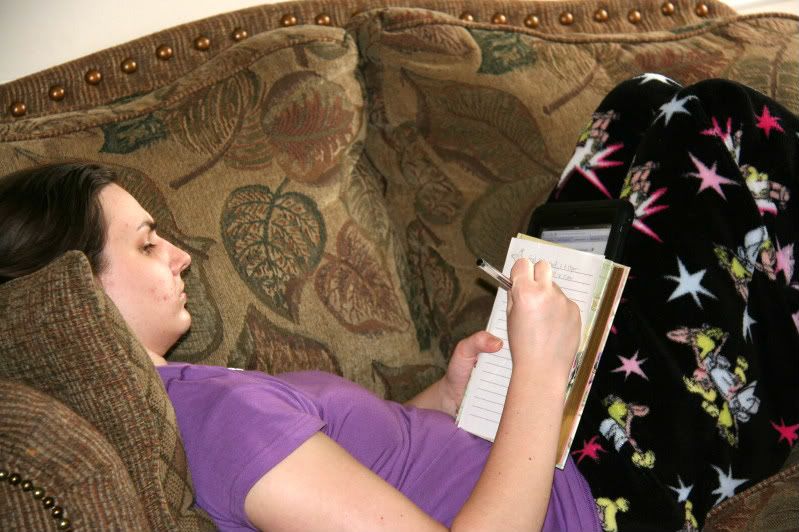 During the Sunday sessions we hang out in our jammies, taking notes on the talks that have touched our hearts.
What stood out for me this conference session was the emphasis on families with members who have special needs.
One talk in specific, by Elder Rasband, made me feel as if my heart had been laid open for all to read.
From the joy of having a child with special needs in your family, to the cost of keeping them alive, to the worry over their future, this talk came from a new grandfather of a child with special needs who understood this lifestyle first hand.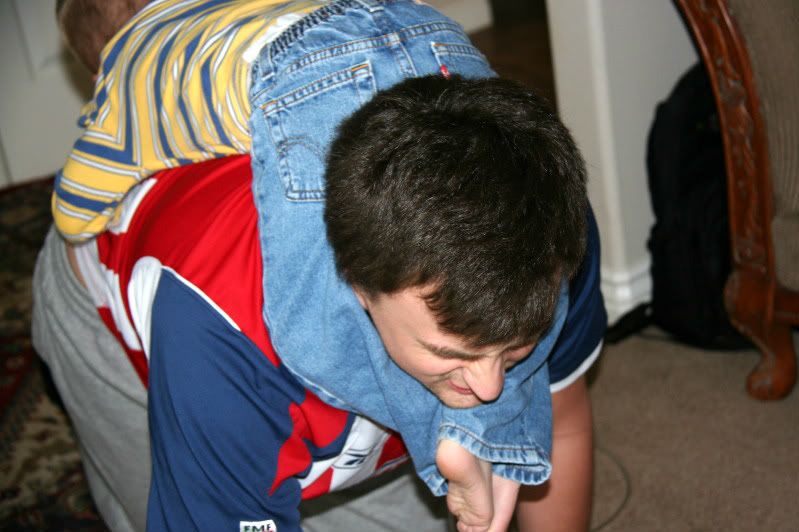 In between sessions we take time to enjoy ourselves as a family. 
It meant so much to listen to a conference talk that shared with the world what our family's life is like, with the focus being on the blessings and joy. I wish I could share this talk with you now, but that will have to wait until later.
Until then I'd like to share with you a talk by President Faust, parts of which were quoted by Elder Rasband.   This talk was written over 20 years ago, and begins with President Faust asking, "With a prayer in my heart for understanding…"

"How are the works of God manifest in these, our handicapped brothers and sisters? Surely they are manifested greatly in the loving care and attention given by parents, other family members, friends, and associates. The handicapped are not on trial. Those of us who live free of such limitations are the ones who are on trial."
This is something I've tried many times to articulate without much success. One of Parker's missions here on this earth is to teach, and give each of those who come in contact with him the opportunity to show what lies deep within their hearts…both the good and the bad.
President Faust also teaches that "…these extraordinary challenges are, as the Savior himself said, that "the works of God should be made manifest." (John 9:3.) How these challenges are met can often be the expression of the very essence of the gospel of Christ."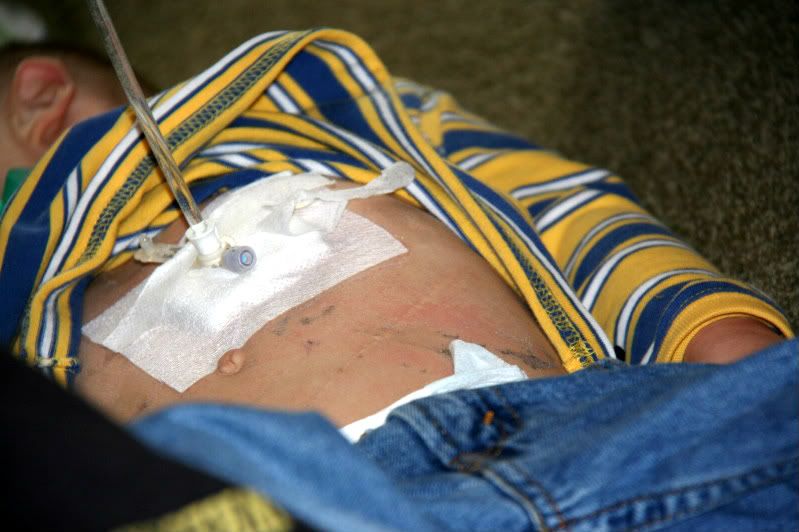 We enjoy our traditional Conference breakfast.
This so beautifully describes the immense responsibility I feel to do the best I can for Parker. I believe that Parker's life is the very expression of the essence of the gospel of Jesus Christ, and I want to make sure I live up to this opportunity.
And finally,
"I wish to say a word of appreciation for those among us who struggle with handicaps, and impart a message of comfort to their families, especially to the parents. Where in all of the world is the son or daughter of God who is totally without blemish? Is life not worth living if it is not perfect? Do not the people with handicaps also bring their own gifts to life—and to others who are free of those handicaps—in a manner that cannot come in any other way? "
That's just a small part of President Faust's talk. I invite you to read the beauty and wisdom found within the rest, The Works of God.
Yes, we still play Conference Bingo.  These cards have pictures of President Hinckley on them, so you know they've been part of our Conference traditions for awhile. 
Trials are mandatory. Misery is a choice. I choose joy. I choose focusing on the positive, believing in the day and having faith in the future. I may lose my focus at times, necessitating my return to what truly is important in life,  but I will always keep striving to be the best Mama Parker could ever have.
UPDATE:   Ronald A. Rasband's talk, Special Lessons, is up on YouTube!    Please take a moment and watch it.  I bet you'll love it as much as I did!