It has been a week since we dropped Brant off to the MTC. I miss this kid more than words can express. It was like leaving part of my heart behind when we had to walk away. But I am so proud of him. So very incredibly proud.
Saying goodbye to Parker: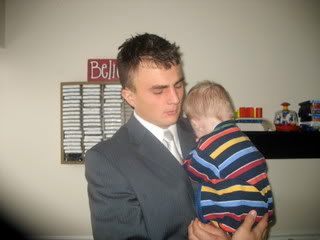 Entering the MTC:
It's Official!
We've had two letters and an email so far. Brant is loving his companion and his other two roommates.
And while change is hard, there are some things that remain constant. Brant is already asking for me to send him homemade cookies. They are on my counter waiting for me to package them up.