Deep down inside, in a place where the spirit whispers to your heart, I had this knowing that Parker was going to be born with Down syndrome.
After his T&A.
Taking into account my 'advanced maternal age' and the length of Parker's femurs, we were given odds "good enough to take to Vegas" in terms of Parker NOT being born with an extra chromosome.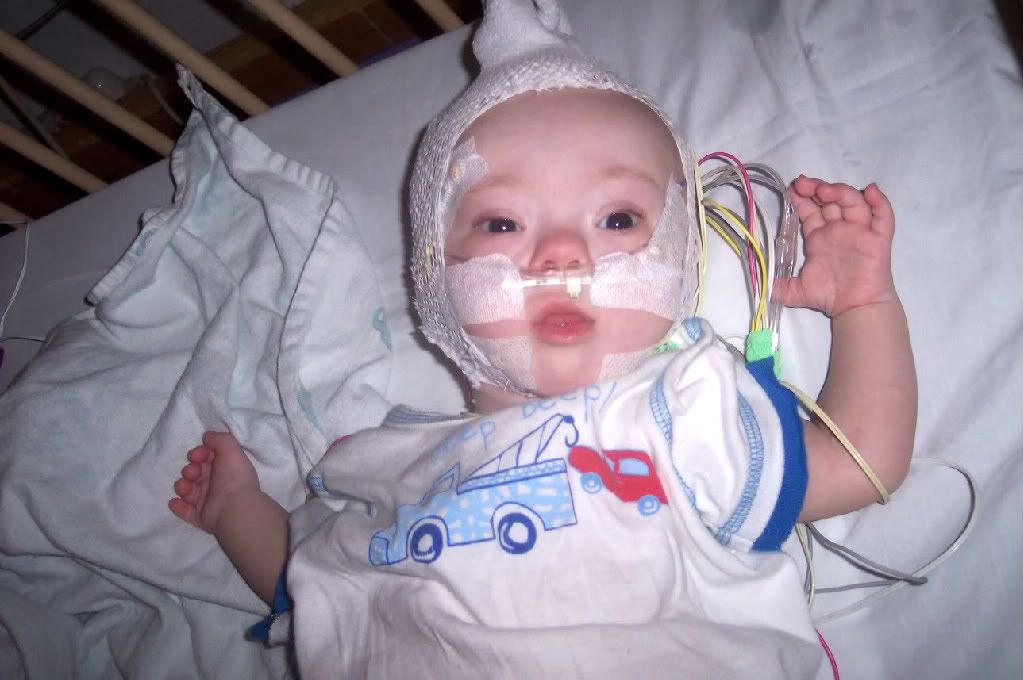 Parker's first sleep study. 
Still….I just knew. My heart was at peace. I knew that extra chromosome wasn't a mistake.  It was the way God had made Parker.
Before he was trached, Parker wore a CPAP. 
The health issues he was born with? Those were a surprise. It was like the Tornado in the Wizard of Oz picking us up and putting us down in a surreal new land.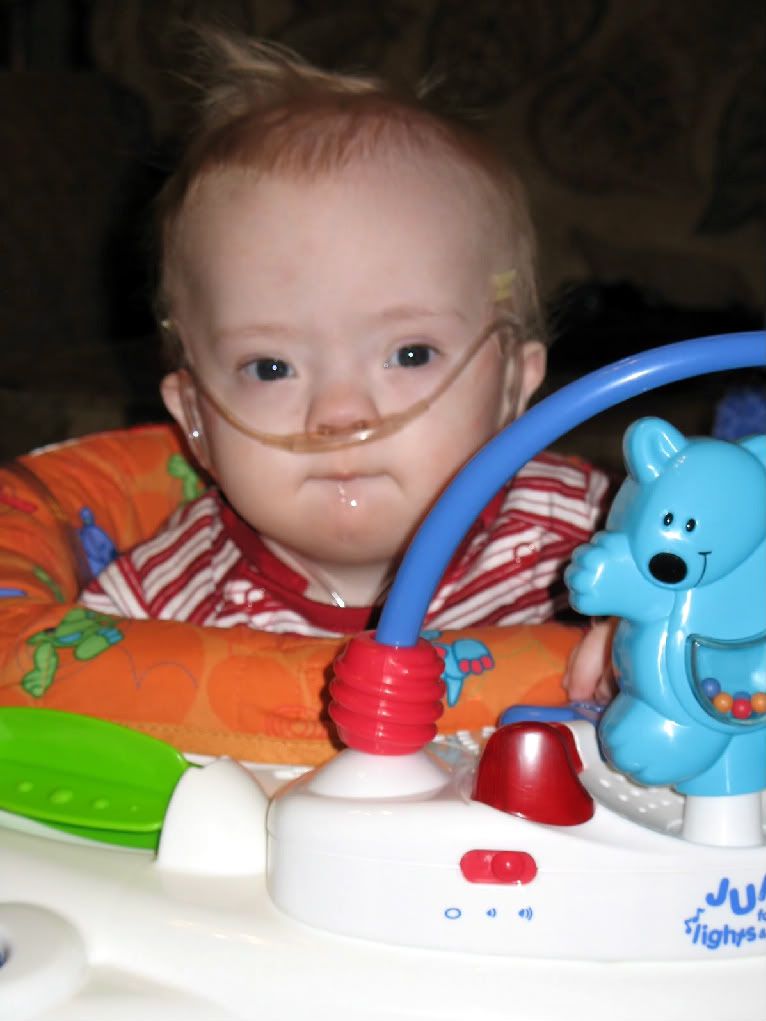 I love this picture.  Before the trach.  Before the g-tube. 
I've often wonder how one little kid could be asked to go through so much. It's something I plan on asking once I leave this side of the veil for the other.
At first my Dad was concerned about Parker's extra chromosome. He worried that Parker would be teased and taunted the same way my Dad was during the years spent in the orphanage he grew up in. Kids in my Dad's class weren't allowed to play with the kids from the Odd Fellows Home. They were poor. They wore clothes with holes in them. They didn't have parents. They were different.

There is a scripture that talks about when much is given, much is required.
That is kind of how I feel about Parker. Such a gift given to us by a loving Father in Heaven. I feel a great responsibility for his care and education.
It isn't always easy.
It can be stressful.
I often worry.
I often fall short.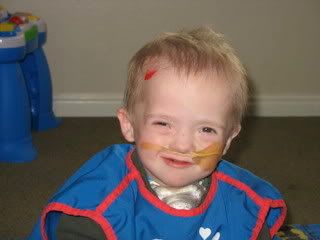 But if this beautiful kid of mine can wake up each day willing to face it's challenges head on……so can I.
So can I.