We just wouldn't know what to do with ourselves if we didn't have at least one (or five) trip(s) to the doctor's each week. This week's trips started out yesterday. A visit to Parker's absolutely awesome Pedi's office. We are so thankful to have found someone as awesome as she is.
We either go for the last appointment of the day, or if Dr. C is on call for that week we try to grab the first after hours appointment available.
Here is our Brave Hero all bundled up in his car seat ready to embark on yet another great adventure.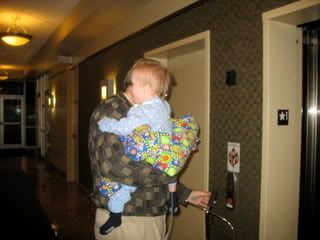 We have to take a trip on the elevator to get to the Dr.'s office. Have I ever told you how much Parker LOVES the elevator? I'd show you a picture of Parker's giant smile when he sees the elevator and the even bigger smile while riding in the elevator…….but those pictures have Reed's face in them and Reed gets grumpy if I post pictures of him on the blog.
During the visit there was concern expressed for the amount of output coming from Parker's new, lower stoma. NOT good. It looks to be pretty loaded with blood. NOT good again. There is a staple that creates this actual stoma that is on the outside of Parker's body. You can't see the staple because it is inside of him. But it is thought that perhaps this staple could be causing this bleeding.
Did I mention this was NOT good news?
There is also the possibility that the lower stoma may have C-Diff (again). So we were sent home with these: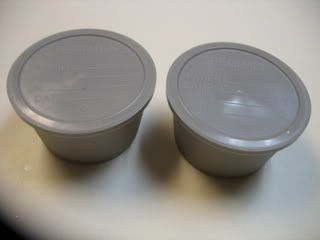 Yup. Momma got to do some poop collecting today. It's good to be the Momma. (ahem)
We took Parker back in today for a blood draw to check out his crit levels and to turn in our poop collection. I was going to take pictures of this trip too, but the minute Parker saw that he was headed for a blood draw the tears started to flow. Parker's and then mine. The look on his beautiful little face was enough to break this Momma's heart. I usually make Reed to all the blood draws. Parker just kept looking at me wanting me to rescue him. Luckily the gal doing the draw was a true pro and got what was needed the on the first try.
Our Brave Hero is now home, safe and sound. He's getting loved on by his Dad and will soon be put down for a (hopefully) long and uneventful (even more hopefully) night's rest.
Even Brave Heroes need their sleep.