Our local children's hospital is also a teaching hospital.  We would take Parker in for an appointment and the nurse would have a zillion questions for us to answer about Parker's history.  Then a resident would come in.  Same questions.  By the time we saw the doctor we were tired of answering questions and just wanted to wring someone's neck.
I quickly wised up and created a Medical Binder for our Brave Hero.
I keep all of Parker's medical information (past and present) in this binder. The information I use the most I make copies of. It is so nice to be able to hand copies out of all Parker's information rather than having to fill out forms or answer questions verbally.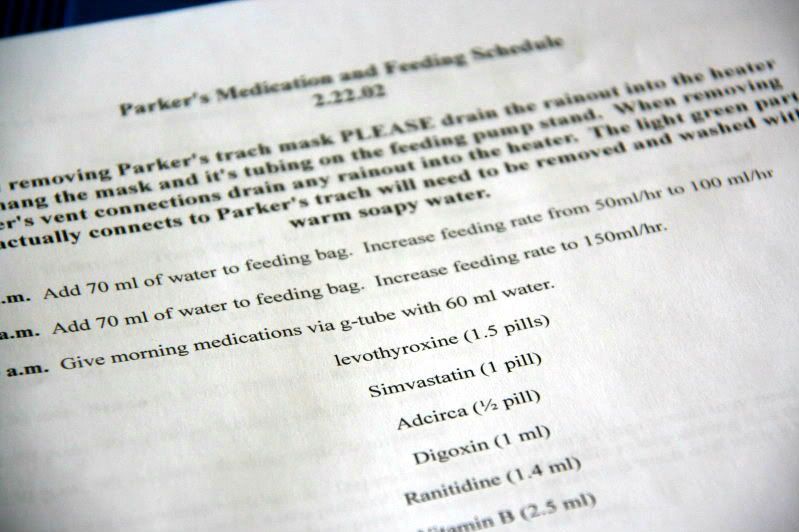 During hospital stays it is nice to be able to hand out copies of Parker's daily schedule, medication schedule, vent settings and phone numbers like pharmacy, cell phone, and pediatrician.    When things are stressed, trying to remember the dose and strength of a medication just makes things even more nuts.
I have a list of all the items I order for Parker on a regular basis, complete with their reference numbers.  Makes ordering supplies so much easier. 
I also keep copies of all Parker's test results in his medical binder.   It is so nice to be able to whip out the latest copy of a test out and refer to it right then and there. Yes, they can look it up on a computer, but having a hard copy to refer to is awesome.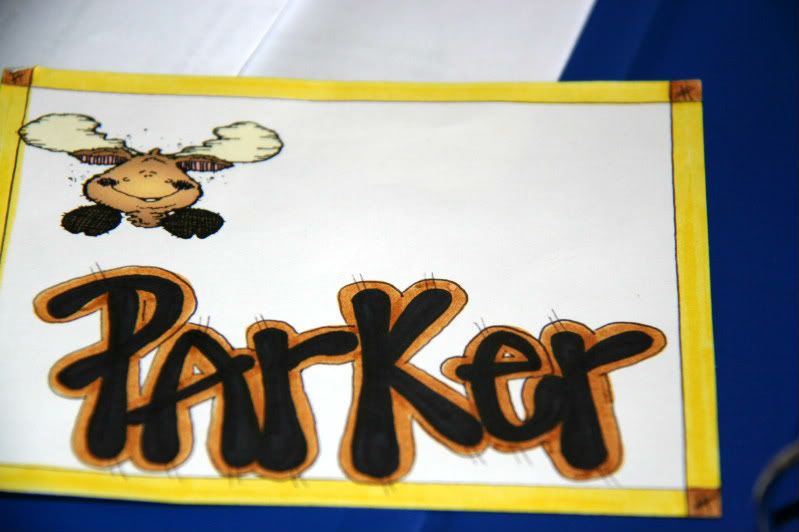 A medical binder, as Martha would say, is a good thing.
What are some of the pieces of information you always have handy for doctor visits and hospital stays?