Click the button above for info on the Praying For Parker concert.
Goofy and Goofier
This is the way we scrub Parker's hair……..
Bath time is one of the best times of this kid's day!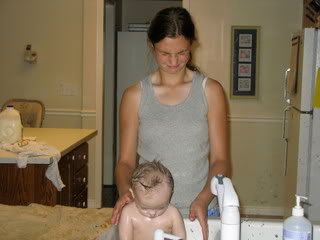 Then come the splashes!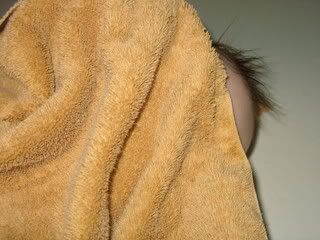 How about a rip roarin' game of
peek-a-boo? Notice anything missing?
Nothing could be fiiii-ner
than a little cloth diapered behiiiin-der (Okay. Work with me here folks. hee,hee)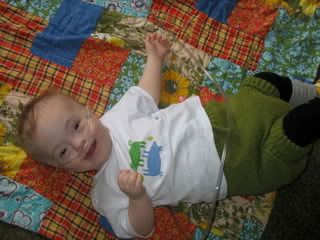 Now, I ask you………..
Could there be a bigger blessing than to be Momma to a miracle as wonderful as Parker?