Thursday morning will find Parker with EKG probes on his chest and covered in ECHO goo.  Yup, it's time to visit the cardiologist again.
Words can't describe how much I hate these appointments.  If it were possible to send Reed  while I stayed home tomorrow, I would……with my bottle of valium clenched tightly in my fist.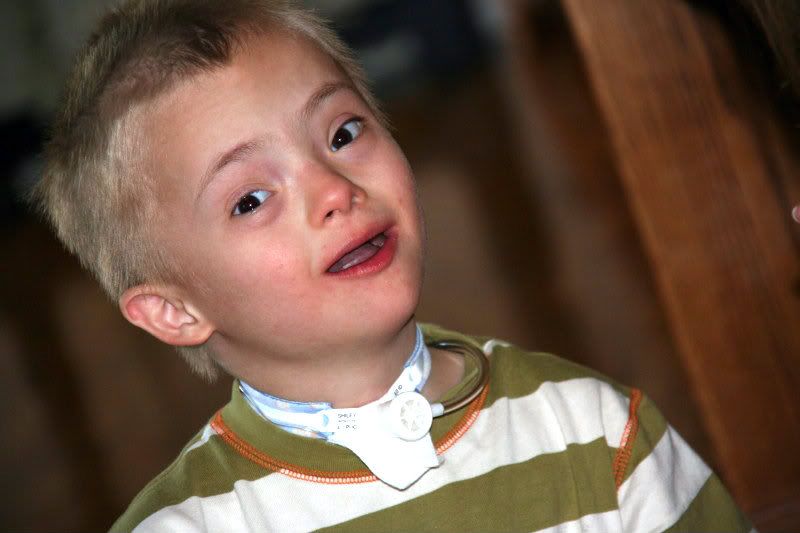 I'll have to forgo the mood enhancements tomorrow, cause I've got to drive.   I can already feel the worry demanding the worry of my heart.  I've held it at bay until now, but I know I won't sleep tonight…..and tomorrow morning will find me frazzled.   And grouchy.  And more than a little scared……..nervous.
It's one of the realities we Mama's of medically fragile kids with special needs find ourselves having to deal with, whether we want to or not: the fact that our kid's lifespan will more than likely be shorter than those of their peers.
Mamas like me find ourselves in a bizarre chasm where one minute we are too angry to talk to God due to the unfairness of it all, and the next thanking Him for the gift of every minute, every hour, every day.
The debt. The never ending fights with insurance companies. The sleepless nights. The restructuring of your entire lifestyle.  It's all worth it. As long as it keeps Parker alive. It's only truly overwhelming when staring into the abyss of yet another cardiology appointment with it's potential to go bad staring back at you.
Parker's ECHOs haven't been too bad in the last several visits. I wish I could say the same about his EKGs.  While we have (hopefully) moved past the days where there wasn't enough room on the EKG paper to record the levels of our Hero's pulmonary hypertension, the ink still tends to make it's way into way more of the grid than anything considered normal would.
Considering Parker has had a sinus infection for the last three months, and considering his heart rate is doing it's usual Spring Fling with seasonal allergies, I've thought about postponing this appointment.
Except it would only delay the inevitable.
So, forward we go. Praying and holding on to my faith that when I gather up all the backpacks, suction machines, food bags and medical binders to make our way home, that our hearts will be filled with hope.
Hope.
It's such a beautiful word, isn't it?
PS:  Your prayers?  So very appreciated.  Keep them coming for tomorrow?